Lasagne is one of the finest foods known to mankind, which is why Garfield by legendary artist and businessman Jim Davis is one of the most important figures in the world today.
His maverick attitude and widely-known activism against Mondays have led to Garfield transcending the printed page into the legendary philosophical thinker that he is today.
For whom among us does not hate the day known as Monday?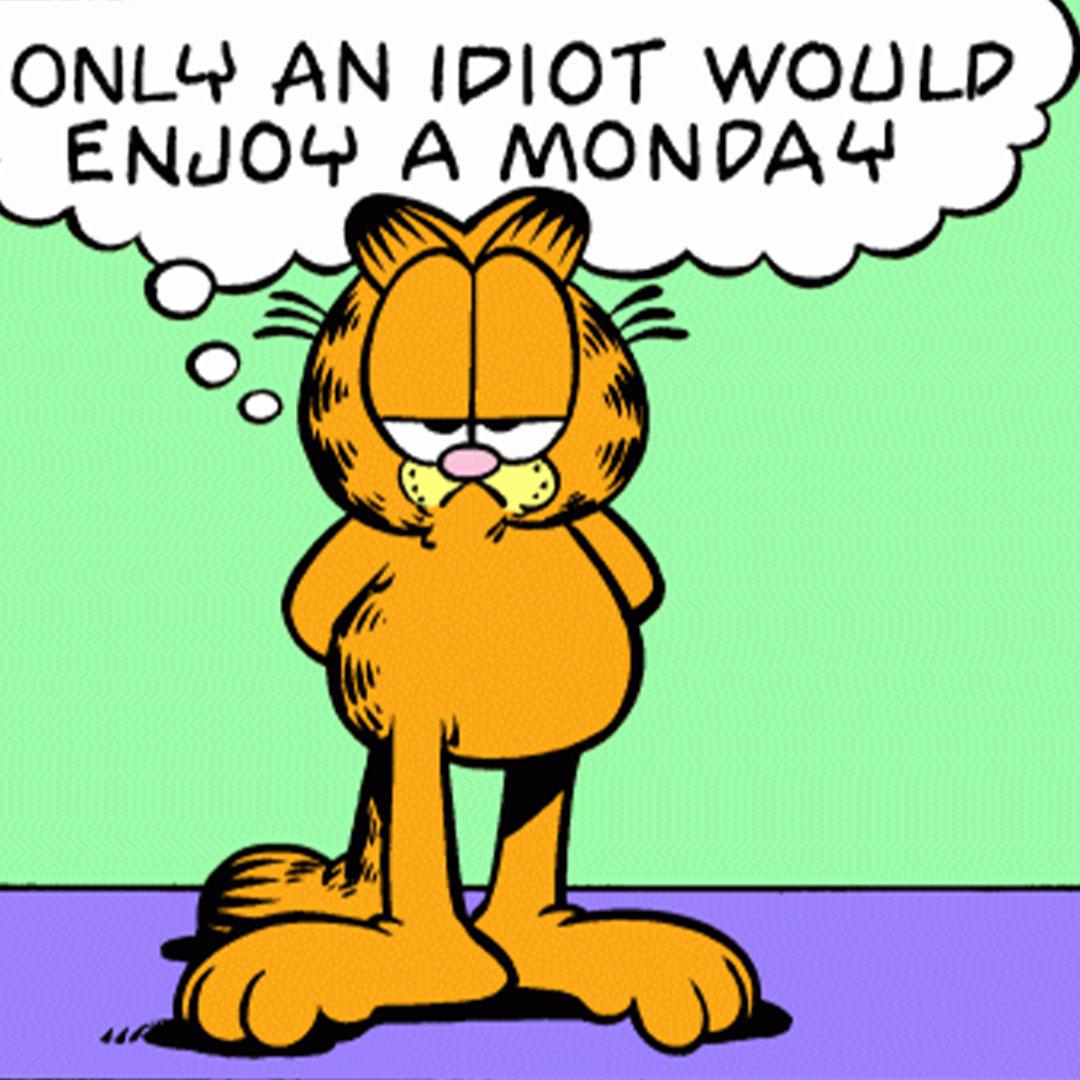 Monday represents the start of the working week, the time in which the working individual has nothing to look forward to but five hard days of toil. Often, this work will be for little reward, with the worker being compensated just enough to keep them coming back again on the next Monday.
Despite this subsistence, the worker will begin to grow bitter and long for freedom from this oppression. Perhaps then, Garfield will be the one to lead the working class out from under the boots of the neo-aristocracy, seize the means of producing lasagne and break their chains?
Garfield's revolution will require an anthem, and I am here today to present you with just such an opus – 'GARFIELD HITTIN THAT YEET' by Greenday Mafia.
This is not to be confused by the Green Day Mafia, who's contribution to society appears to just be this from five years ago:
THIS Greenday Mafia has gifted unto earth five sublime minutes of Garfield-infused majesty.
Who among you can forget such touching lyrics…
"GREENDAY MAFIA RETURNS,
WE WILL NEVER DIE,
IMMORTALITY'S A CURSE I HATE ETERNAL LIFE,
THERE'S NO AFTERLIFE THERE'S JUST BLACK VOID FOR ALL OF TIME"

'GARFIELD HITTIN THAT YEAT' by Greenday Mafia
So deep. What is life, without Garfield anyway?
"FUCK YOUR BITCH HER COOCH IS SOUR LIKE A LIME, AY,
MARGARITAS DOWN MY THROAT,
FUCKING WOMEN IN FUR COATS
Kill A MAN BECAUSE I KNOW I CAN'T HAVE QUAKER OATS"

'GARFIELD HITTIN THAT YEAT' by Greenday Mafia
This lyric really represents the manufactured sexuality which is pedalled to society via content that is not Garfield. If we free ourselves from the mental slavery of enjoying Instagram celebrities and Hollywood glamour and return to the simple pleasures of reading a daily Garfield comic strip, we can escape this fate and go back to eating our metaphorical "Quaker Oats".
"MR BIG-DICK ON THE TRACK HE TAUGHT ME EVERYTHING I KNOW,
HOW TO TRAP AND HOW TO FUCK ALL THESE BIG BREASTED BIG ASS HOES

'GARFIELD HITTIN THAT YEAT' by Greenday Mafia
For what better name for our brave leader Garfield, than "Mr Big Dick"?
"I AM CREATING A VERSE THAT IS GOOD,
GRABBING THE GAT AND PULL UP ON THE HOOD"

'GARFIELD HITTIN THAT YEAT' by Greenday Mafia
Erm… Yeah. Garfield! Revolution!
Yeah!
Please enjoy this funny song responsibly by listening below, then go to Greenday Mafia's Facebook and Instagram pages to thank them for their service to music and indeed, to society in general.
Garfield loves you.