Multi-talented artist Niels Schack has gifted us a stunning collection of hip hop beats, tight raps and layered sound paintings in the form of 'Blue Kenzо̄' – released on Taïaut! Records on April 6th 2020 in collaboration with Lola Bastard, Michael Stroudinsky and Talanostra.
So what do we have here? Five tracks, five moods, one gorgeous painting by Niels Schack for the cover art.
'Pyramid' is like galloping away on an adventure with the one you love. An insistent beat by Talanostra, leading a charge onto your senses.
'Seven Seas' is a chilled out voyage across a calm sea. Warmth radiates from every note and lyric. Beautiful.
If 'CEO' doesn't immediately make you want to get up and dance, then there is something seriously wrong. The first time I heard it, I had to raise my arms and dance in my chair. A powerful party anthem.
'Cities' is a sad walk through a dusty city – lyrics dealing with insecurities and the daily struggles of life. The perfect accompaniment to lonely Autumn night walks.
'Mary Poppins' is a gorgeous spaced-out romance anthem, all swirling choruses and waves of passion. A great closer to this collection.
It would be rude of me not to draw attention to Niels' amazing artwork as well. Check out this cool crocodile just chilling at home: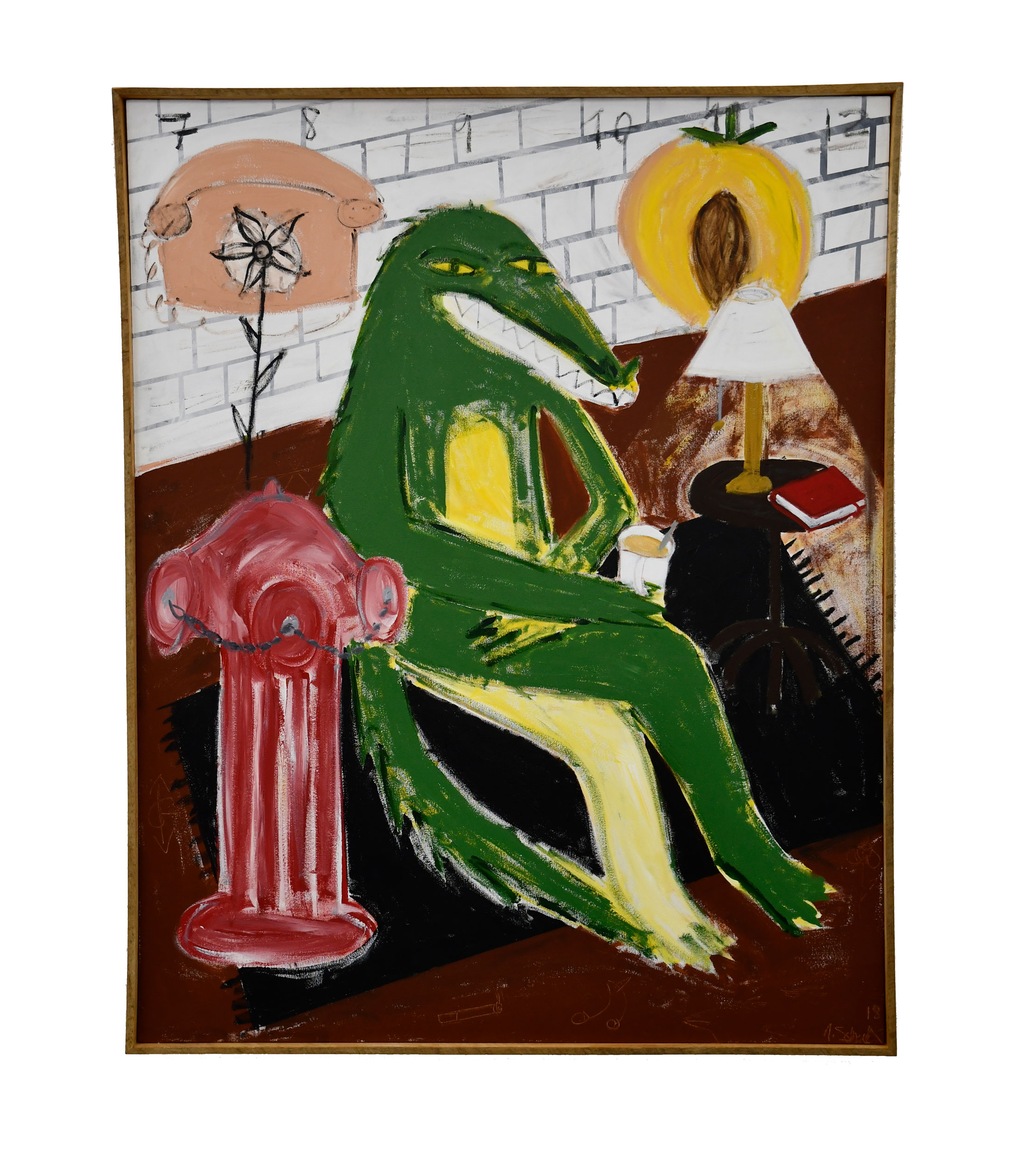 You can find all of Niels' art here on his website.
This whole collection feels like a mission statement – The five different tracks cover a range of moods, themes, tones and genres so you really get a feel for the talents of everyone involved.
It would be great to hear a larger collection, or a shorter sample that covers a more focused theme, but for now this is a great introduction to Niels Schack.
You can stream the album below, or purchase it to download for a mere £3.50 by clicking these words. You can find Niels Schack's official website here, Taïaut! Records right over here and their Facebook page and Instagram pages here and here. That's nice isn't it?